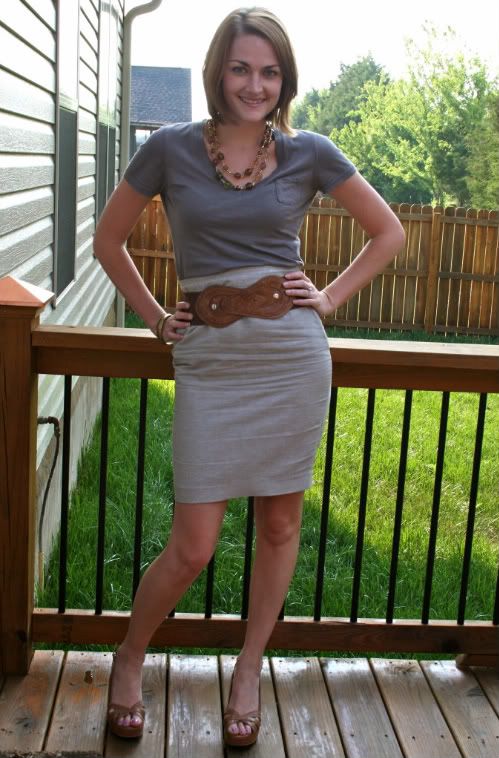 top-f21, skirt-banana republic, belt-varga, shoes-aldo
Sometimes during an outfit shoot I get the urge to shake things up.
And by shake things up, I mean do a little dance.
When I was young I took dance lessons. For about 2 or 3 years. I am not sure the exact reason why I stopped though. Maybe because we moved or something. I think I could have greatly benefited from a few more years of dance class. ha! I actually have always wanted to be a dancer is some capacity and still think it would be really fun. It's never too late, right?