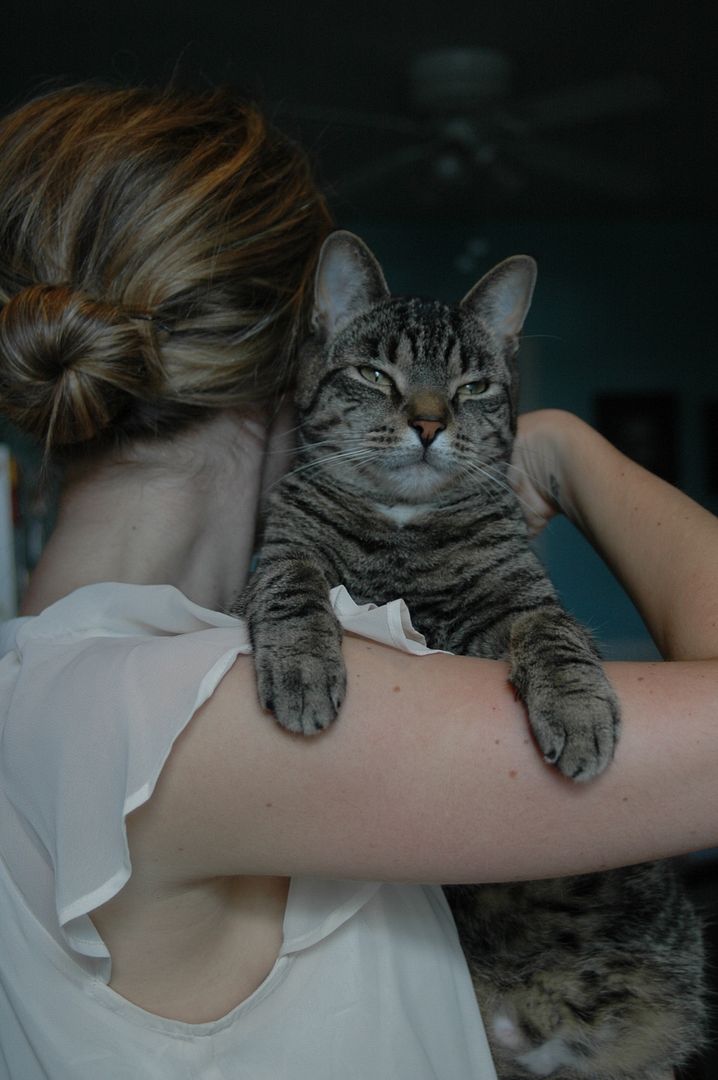 Hi there, Julie from
Orchid Grey
here! If you've ever stopped by my blog, you may already be familiar with Zephyr and Zebediah, but if not, they're the two striped characters you see here. My mom found the two brothers- then very tiny kittens- living in a rock wall near our house in Maine, back in 2007. When she spotted the two feral fur-balls, they were only a few weeks old, dragging a dead squirrel across the road, it was easy to tell they had character.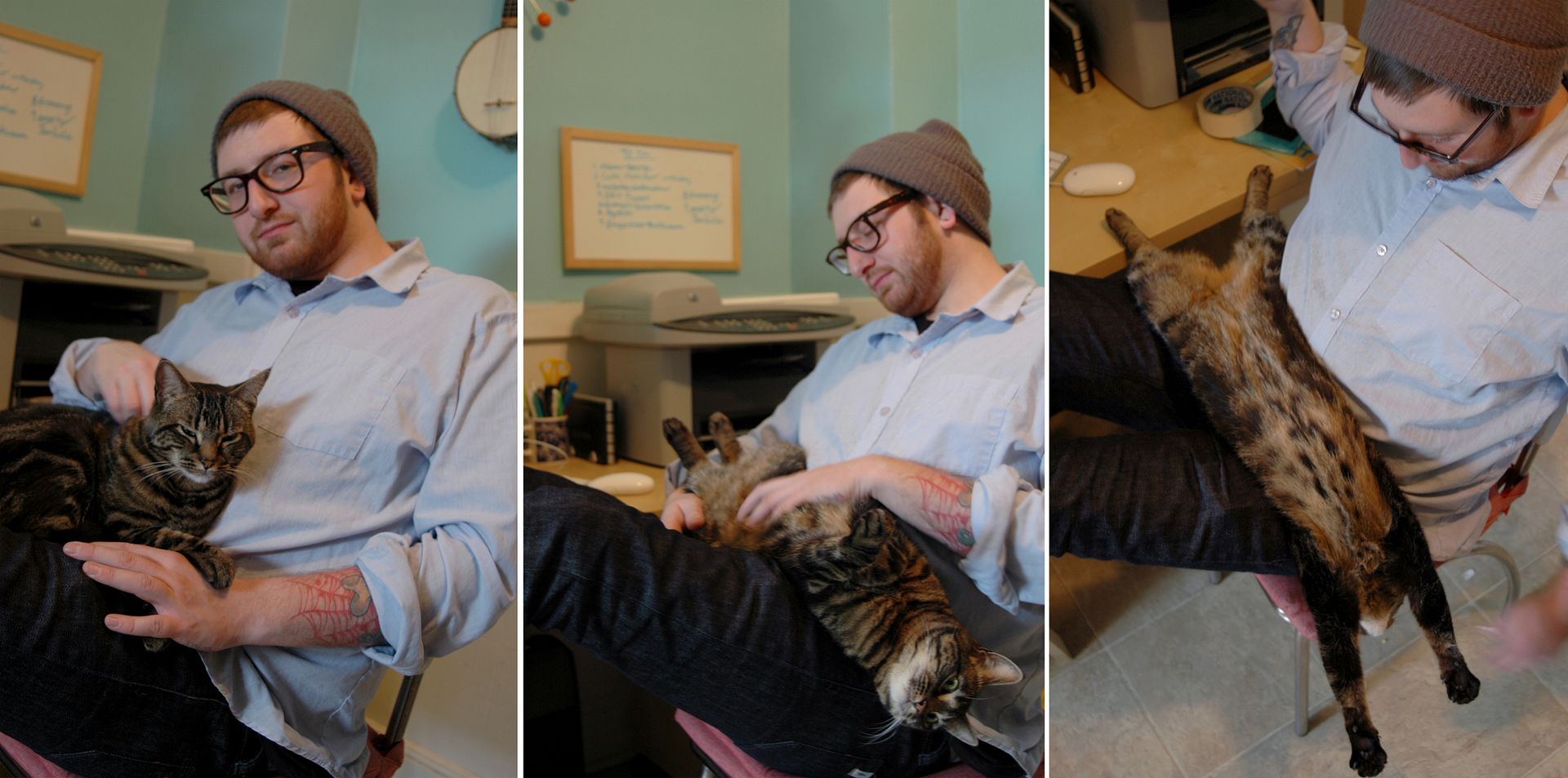 Growing up, I had a lot of experience with strays, it seemed like we were always taking one in. So our plan was to catch the two feral kittens, neuter them, socialize them (hopefully) and find them homes. Obviously, things didn't go as planned. I have a soft spot for tabby kittens and they only made it as far as the new apartment that my fiancee and I moved into that fall.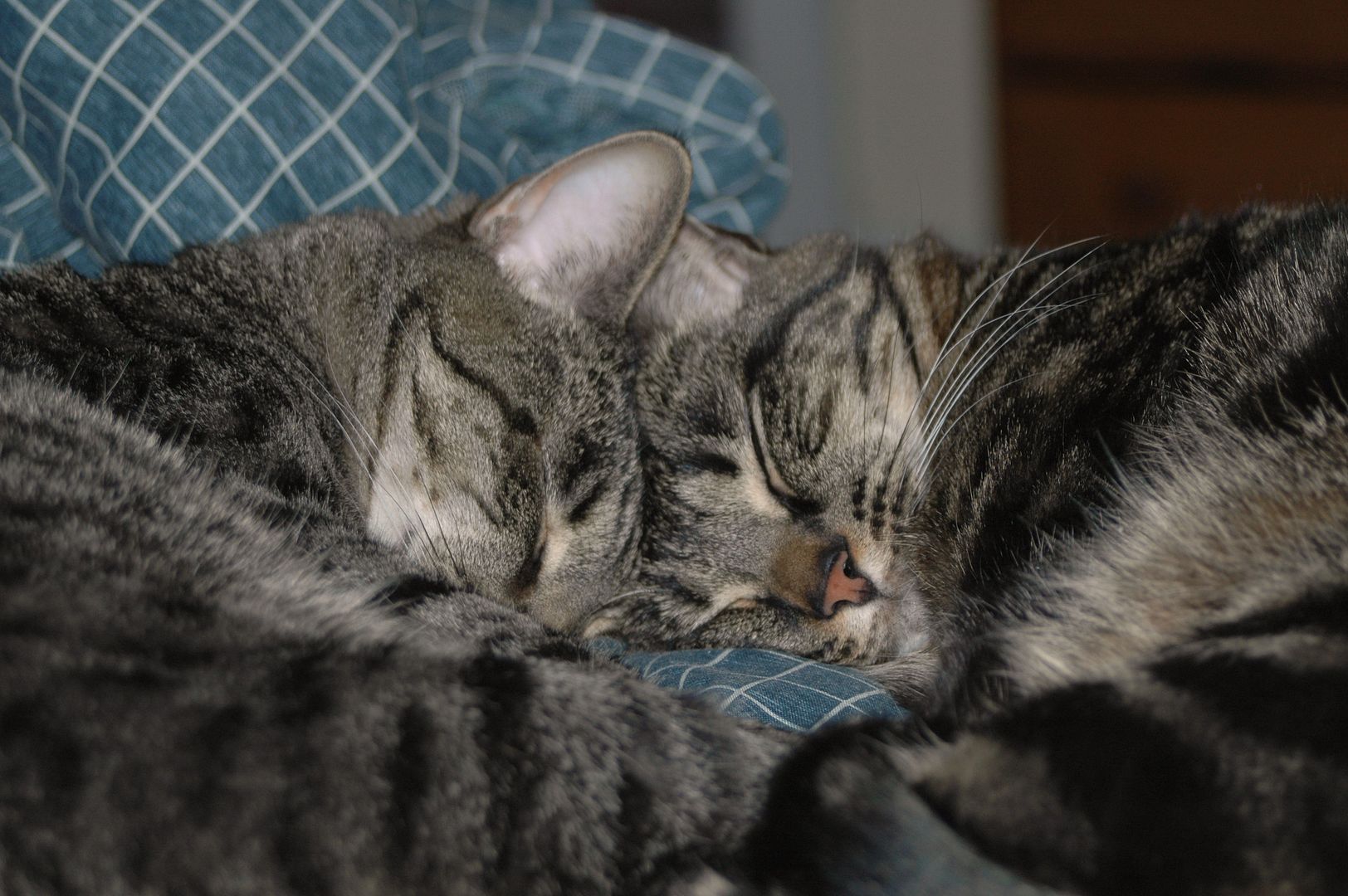 Since then, "the Z's" have become the best cats ever. They are curious, energetic, and love when we have new people over. They are there when I wake up in the morning (usually patting me in the face to wake up and feed them already), and they greet me at the door when I come home at night. But the thing I appreciate most about these two is how they treat each other, they can often be seen cleaning one another and snuggling together, which is a daily reminder to be a kinder, gentler person.